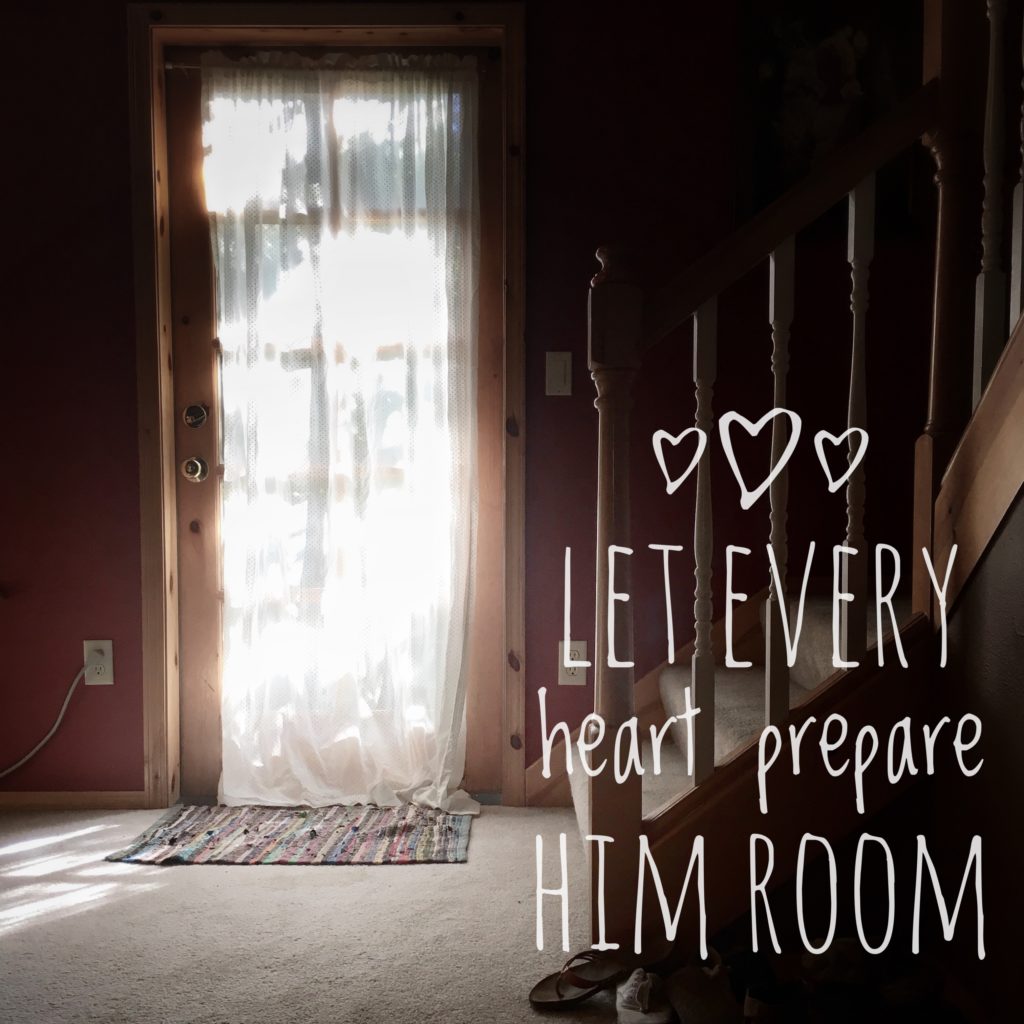 "He will turn many of the children of Israel to the Lord their God, and he will go before him in the spirit and power of Elijah, to turn the hearts of the fathers to the children, and the disobedient to the wisdom of the just, to make ready for the Lord a people prepared." —Luke 1:16–17
Lord, prepare my heart. Help me to meditate on and anticipate your coming . . .
Coming to bring truth to our troubled, questioning, seeking world. Coming to save and to renew. Coming to bring your peace into the chaos of my own heart and mind.
Ever ski down a steep, heavily moguled run? There once was a time I did it for kicks. But from the get-go, this year has felt a lot like cresting an Alp at high speed, with no option but to navigate a black-diamond downhill mogul course . . . in a blinding snowstorm. It's had its thrills for sure; it's also held some nasty falls. 2016 will go down as one of the most exciting yet painful years of my life, and frankly I'm pretty wiped out and still dealing with low-visibility conditions.
How about you? As 2016 comes to a close, are you reeling from the snowball effect of challenging life events? Could you use some more peace of mind and joy of heart? I hope you'll join me as I reflect on John Piper's daily Advent readings. In the days leading up to Christmas, you can receive these 25 short daily reflections direct to your email inbox. Just scroll down and look for the "Stay Connected" or "Subscribe by Email" box to follow along! Also, you can find and download John Piper's "Good News of Great Joy" here.
I've chosen to commit to this 25-day challenge, even while I'm hanging here by frozen fingertips on the edge of an icy cliff, wondering what comes next. This I know: God's got me, still.
*If you signed up for these emails before December 4, you may receive the first three reflections in the same day as I get aligned with the 25-day format, so that we can all finish together on December 25. As the season ramps up–and your plans go wonky, and threaten to derail your focus, ugh–I pray that your heart, soul, and spirit will be blessed and refreshed with a tangible outpouring of Christ's heavenly peace!