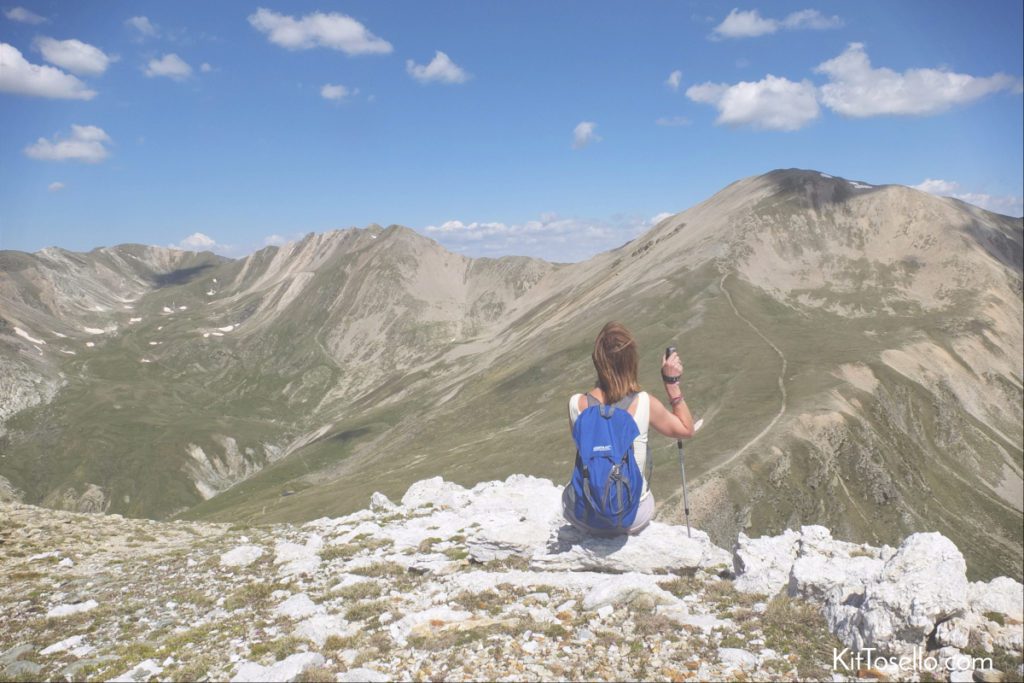 It's half past seven on her last morning of high school. Our raven-haired woman-girl, who the good Lord brought through fiery trial, will graduate with her peers after all. Today when she bolts across our front threshold, she'll etch a tombstone for our enemies, Doubt and Fear, marking the spot where they died a complete death.
But that's not all this day marks.
I'm in the kitchen, in my old robe, Pandora streaming through my cell phone nearby. As I crack a few eggs–following Mom's recipe for softer eggs and unscrambled children, of course–I decide to toggle to my favorite sappy oldies station.
Bad idea.
Because she's my final fledgling. And while she deliberates about which sundress should feather her wings on this, her final hurrah, Fleetwood Mac fills the kitchen with wistful words about being afraid of changes, and how children get older.
And for a moment I'm back in high school myself. Home Ec class to be exact, measuring brown sugar or some such thing, when a glossy golden surfer-boy enters toting his new Rumours album. LP, of course. Must've been 1978. So yeah, Stevie Nicks, I'm getting older too.
Now I'm clipping fresh basil, dropping it like confetti into the pan while an ache swells, filling my chest, and I have to stop singing along because my heart seems to be lodged in my throat.
Can I handle the seasons of my life?
I envision our fair-skinned beauty marching in cap and gown, twirling into the next chapter of her story. Am I ready for mine? I thought I was. I think I am. I am, mostly. Today though, I'm a bit scrambled like these eggs.
I mean, God entrusted me with a temp job I have loved. A job I've poured my heart into for twenty-eight years, and that now is ending. Just a few days ago–or could it have been eighteen years?–she twisted a lock of my hair around a chubby finger, stared into my eyes while I nursed her, content to have me fill the backdrop and foreground of her whole world. Today, she thinks deep thoughts and creates beautiful things and contributes to and cares about *the* whole world, and that means she'll breeze out my door. Fly the proverbial nest. Just like that.
In a profound way, through parenting her, I've encountered God. He gave her existence and tucked her in my arms for a time. She arrived on a Friday evening in February, seven years after her next-oldest sibling, long after we'd donated crib, playpen, high chair, and car seat. Surprise!
She's the child we would have planned, had we been brave enough. Are we too old? Can we afford another baby? Ironic, really. Because raising this spunky, truth-seeking child grew our bravery, multiplied our trust. Through the super-hard and the crazy good, God provided just the right measure of whatever we needed at every turn.
So before moving on, I'm building an altar, Old-Testament-style; a marker that commemorates what God has done in this place.
My altar won't be made of stones like Abraham's. In fact, it will closely resemble a slideshow. A movie, set to music, of her life to date. I'll sift through dusty-lidded boxes of old photos for buried gems from my manual-camera era, and then through the external hard drive where all our digital images are housed. There's something reverent about the sifting and the remembering and the scanning and the tears, the building of her story in snapshots, one upon the other. It will honor her, but even more, it will honor her maker.
After her graduation ceremony, we'll present it at a family gathering, like we did for our older two children.
Just an altar, and a digital one at that. But it's what I have to offer, a way to memorialize a lifetime of moments–the myriad moments we've shared to date. From now on, Garth and I will share some of her moments, and hope to hear tale about a few of the rest.
Sands shift. Houses decay. Children grow up. The things we build our lives around slip away.
God stays.
He stayed through the steep trek of parenting, this beautiful, poignant, chaotic adventure. Gave me perfectly timed rest stops to take in an amazing view. Stayed when I faltered, stayed when I feared. Will he abandon me now? Now, while I stand here on this hallowed hill where mourning and praise mingle, and with misty eyes, unfurl my arms to release what never belonged to me?
No, a landslide won't bring me down. I won't lose my footing now. Here's where I'm building an altar. Here's where I'm remembering his faithfulness. Here's where I will open my arms to receive my next mission, knowing that every ending is a new beginning and I can expect nothing less than to encounter God every step of my journey.
But first I may need to restock the Kleenex.
She's in a rush now, forking some eggs into her mouth directly from the pan. Before the door closes behind her, I notice she changed into a t-shirt and shorts. And I watch through the kitchen window as she rounds the corner, pitched forward in the driver's seat, full of hope, leaning into her own journey.
I've been pondering other possible season-ending tributes. Every year, my friend Robin memorializes the day her daughter died in infancy. This year, her family celebrated Ashlyne's sixteenth "Jesus Birthday" by releasing huge bunches of pink balloons over a river.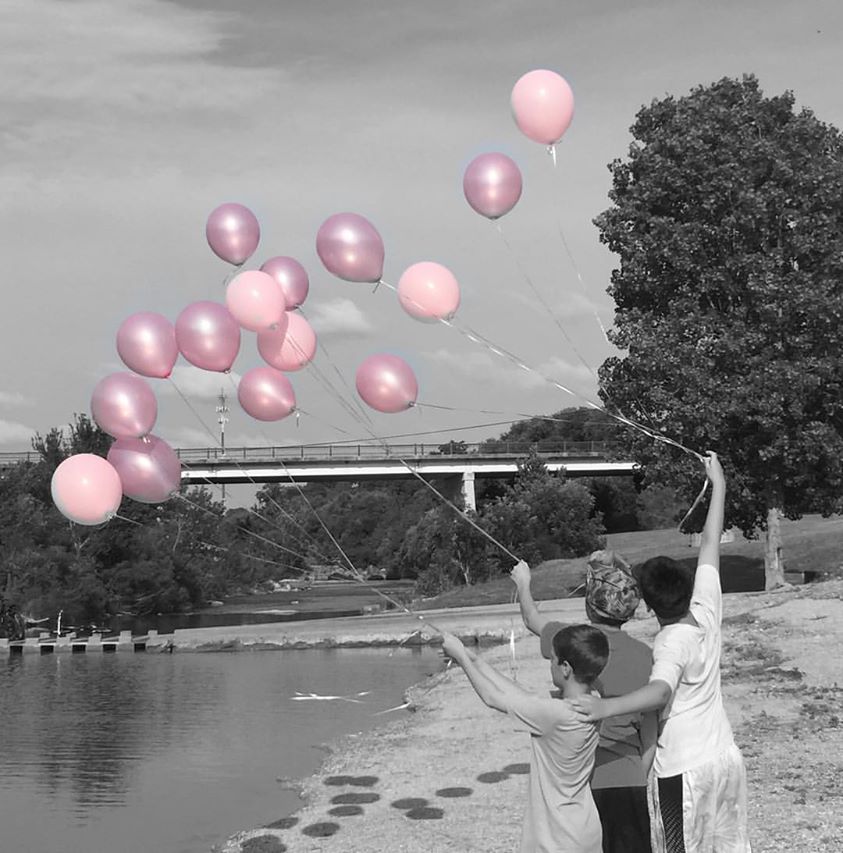 Someone else might be inclined to write a song, or draw a portrait. Or prepare a meal that carries special significance. Or write a letter, or climb a hill.
How about you? Are you in a season of transition? What kinds of altars have you built in times like these? Leave a comment. I'd love to hear from you!
Oh, also, I double-dare you to listen to the song that undid me. 
It's good, I think, to come undone once in a while. Sometimes we need a good cry, and it's right there below the surface, and music can be the pin that pops that thin membrane holding back the tears. 
Hallelujah!