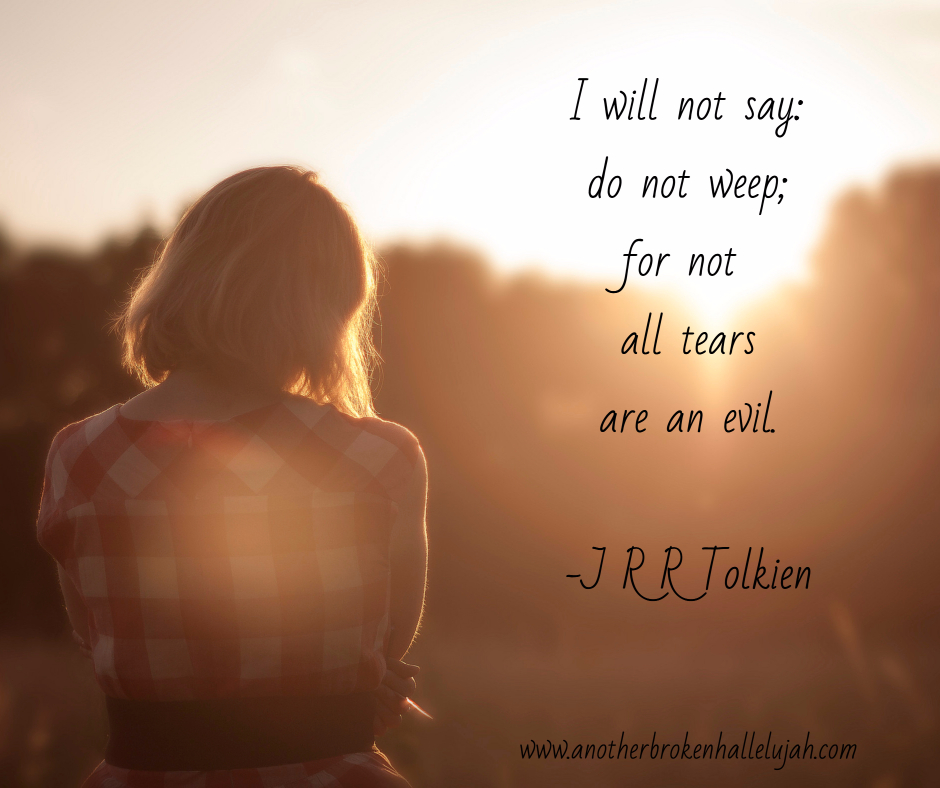 The only thing I was (consciously) grieving when I left town was that I'd forgotten my precious. My iPhone, that is. Don't get me wrong; I relish being disconnected. But with five errands to run on a business day, in a town thirty minutes away? I might've been a wee bit panicky. At first.
But.
If I hadn't forgot my phone, would I, while savoring my veggie bowl, have struck up a conversation with the mentally disabled woman sweeping the cafe floor? If I'm honest, probably not.
Or in Costco, have noticed the slow-moving, white-haired lady with her spine permanently curled over her walker? Helped offload her six-pack of romaine and her heavy clamshell full of apples? Would her eyes have met mine, would I have internalized her smile? Would my heart have turned to warm peach cobbler and my arms tingled because she reminded me of my mother?
Or would I have been . . . distracted? And missed it.
If my phone had been handy when I returned to my car, would I have had the mental margins to recognize that, indeed, all day long I'd been thinking about Mom. Maybe because her birthday was last week, and this was only the eighth time I'd celebrated it without her. And I missed her something fierce. Maybe because I hadn't carved out time to move my grieving process another step.
Would I have acknowledged my sadness while I sat through stoplights, sun glaring in my eyes while, simultaneously, grains of hail pinged off my hood, or melted and ran down the windshield like tears?
And if I hadn't recently been reminded how the mourning process has a necessary rhythm, how for good reason grief will continue to seize us . . .
on its own timetable,
whether or not we recognize it,
whether or not we open the floodgates,
. . . would I have given way to it as I did? Or suppressed it, forcing it to morph instead into something unhealthy: anxiety, relational withdrawal, binge-watching Top Chef, a craving for Oreos.
With three stops yet to make, three public appearances, would I have allowed the tide of grief to burble up inside my chest, the lump to fill my throat, the moisture pressing behind my eyes to escape? To cleanse and renew?
Would I have wept? I mean, one doesn't cry at a time like that, right? One swallows back their sadness, instead choosing a strategic moment when puffy eyes won't matter.
At least, that's how I normally operate. Except, it appears, on days when my cell phone isn't present. But I am.
Blessed are those who mourn, for they will be comforted. Matthew 5:4
Hallelujah.