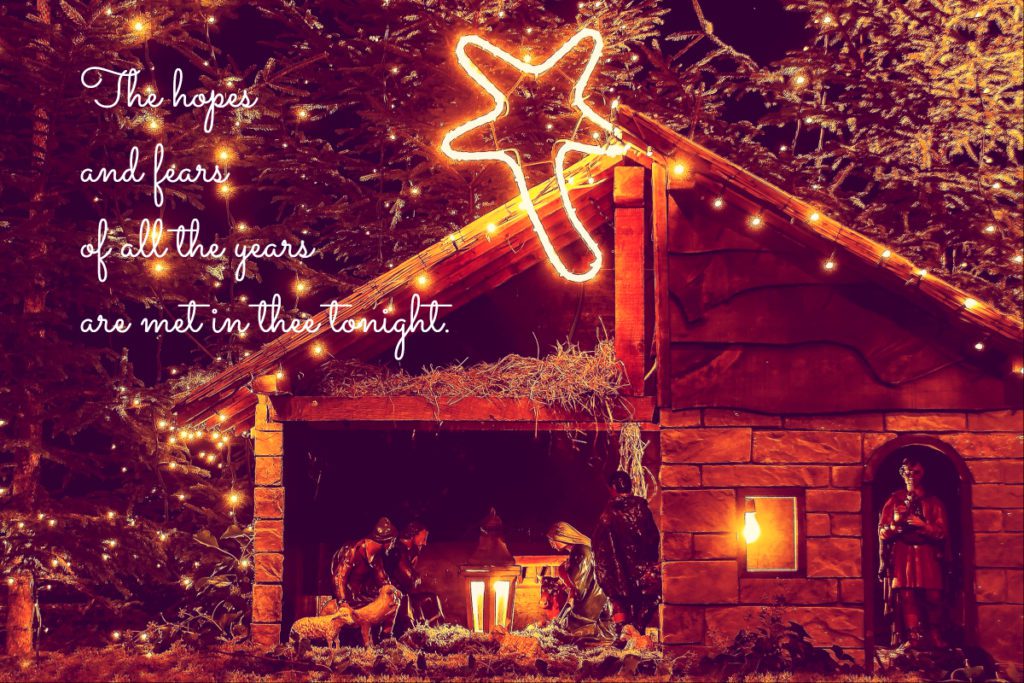 "That through death he might . . . deliver all those who through fear of death were subject to lifelong slavery." —Hebrews 2:15
It happened again. Garth and I cried watching "It's a Wonderful Life." It hits too close to home! We get swept away by the tension even though we know the ending. We don't have to worry over whether George Bailey will get his miracle; he will! Zuzu's petals will reappear in his pocket, and he'll run home to Mary with a changed perspective.
George will move from fear and worry, to appreciation and wonder. From uncertainty, to certainty.
And I love going along for that ride because I live every day in the tension between fear and wonder. Maybe we all do.
But why the struggle? I know how it all goes down. The nativity story led straight into the Easter story; Jesus was born to die. And through his resurrection, he gained the ultimate victory.
And here lies the whole reason for Christmas. He came to deliver everyone who "through fear of death were subject to slavery."
O little town of Bethlehem,
How still we see thee lie!
Above thy deep and dreamless sleep
The silent stars go by.
Yet in thy dark streets shineth
The everlasting Light;
The hopes and fears of all the years
Are met in thee tonight.
Hey, Bethlehem! Hey, Bedford Falls! Are you listening? I'm running through your streets, yelling I'm no longer a slave to fear! It's a wonderful life! His everlasting light shines in and through me right now–no matter my circumstances. In my darkest streets, he's with me.
And even in my death, the ending of my story is only the beginning!
*Hey friends, as 2016 comes to a close, are you reeling from the snowball effect of challenging life events? Could you use some more peace of mind and joy of heart? I hope you'll join me as I reflect on John Piper's daily Advent readings. In the days leading up to Christmas, you can receive these 25 short daily reflections direct to your email inbox. Just scroll down and look for the "Stay Connected" or "Subscribe by Email" box to follow along! Also, you can find and download John Piper's "Good News of Great Joy" here. As the season ramps up–and your plans go wonky and threaten to derail your focus, ugh–I pray that your heart, soul, and spirit will be blessed and refreshed with a tangible outpouring of Christ's heavenly peace!