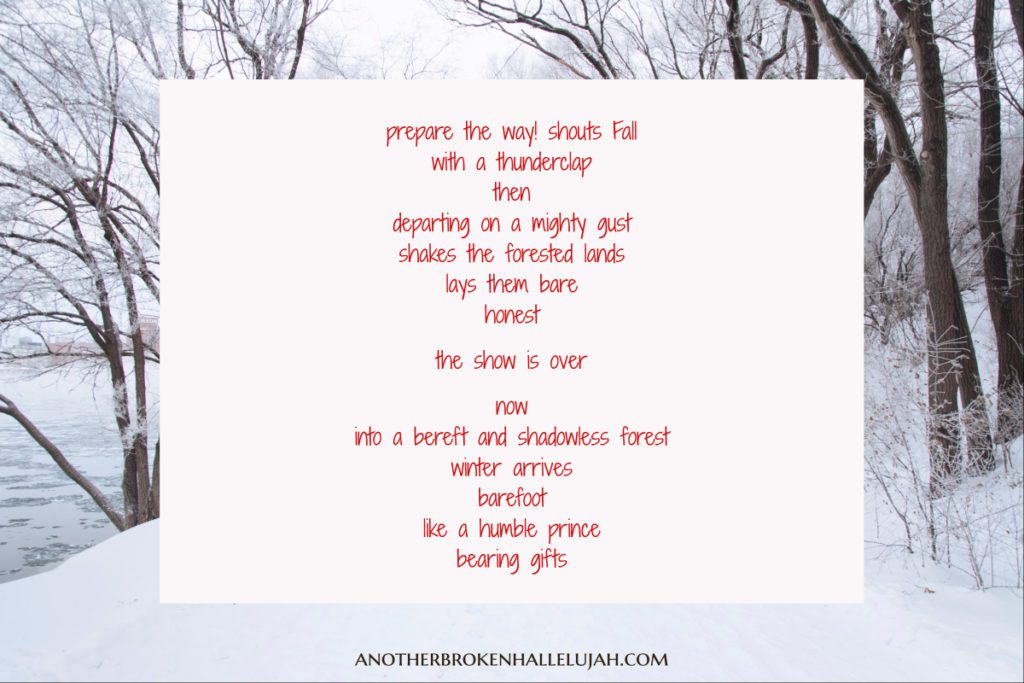 "Where is He who has been born King of the Jews? For we saw His star in the east and have come to worship Him." —Matthew 2:2
Today I'm pondering God's global influence to draw to himself all whose hearts are prepared. Bringing peace to those who recognize their need and have made him room.
To my surprise a poem emerged.
prepare the way! shouts Fall
with a thunderclap
then
departing on a mighty gust
shakes the forested lands
lays them bare
honest
the show is over
now
into a bereft and shadowless forest
winter arrives
barefoot
like a humble prince
bearing gifts