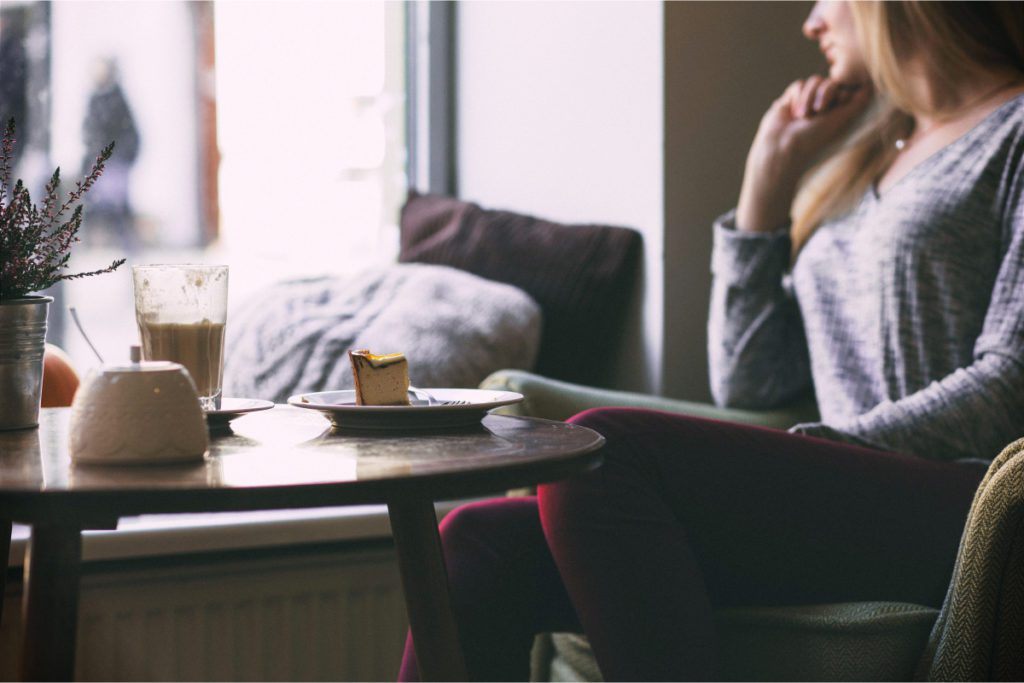 I remain confident of this:
    I will see the goodness of the Lord
    in the land of the living. Psalm 27:13
It's been the best of times; it's been the worst of times. Okay, I realize I'm mixing my Dickens references, but after a year marked by both jubilant celebrations and scorching heartaches, that's how I would describe 2016. Today I'm asking myself to be super honest. Do I have great expectations for the days ahead?
Am I confident I will see the goodness of the Lord in 2017?
Forty days after Jesus' birth in the manger, in keeping with Jewish custom, his parents hike up to Jerusalem to present him to the Lord. There in the temple, the Gospel writer Luke introduces us to Anna, an eighty-four-year-old widow. Luke records that Anna is a prophetess who "did not depart from the temple, worshiping with fasting and prayer night and day."
Um, okay, wow. Time out. She's old, clearly at the tail end of her life. Why is she doing this every single day?
Anna has great expectations. 
We're told she's "waiting for the redemption of Jerusalem." She's staked her remaining days on some centuries-old prophecies that foretold the arrival of Messiah.
Anna's not resting comfortably; she's anticipating actively–fasting, praying, worshiping. She's not binge-watching twelve seasons of Murder She Wrote on Netflix; she's preparing for a visit from God.
In fact, she had already been worshiping his arrival before he was born. How was Anna rewarded for such faith? She got to meet the infant Jesus, see the promise fulfilled, before her death. And, filled as she was with the Holy Spirit, Anna even recognized the presence of the Great I Am in the temple before his mother folded back the swaddling cloth to give her a look-see.
I'm not eighty-four or a widow with my best days behind me. But after the year I've just experienced, I confess I crave rest.
At times, I've even thought Hey, I deserve to catch a break.
That's not the posture of someone who is actively anticipating.
Are my prayers vibrant and hopeful, or–in my heart of hearts–do I just expect more of the same? Am I watching with anticipation for the one who set the heavens in place to work mightily? To carry out the great and mysterious plan he set in motion from the beginning? Or am I sending up rickety prayers that God will tweak my comfort level?
Lord, nothing can thwart you. Your victory is sure and your return is imminent. I'm going to be watching for it.
Meanwhile, even if these are my last days on earth, I don't want to be about my comfort and survival. I want to be about your glory and revival.
I expect great things from you in the days and months ahead! Help me to worship while I wait.