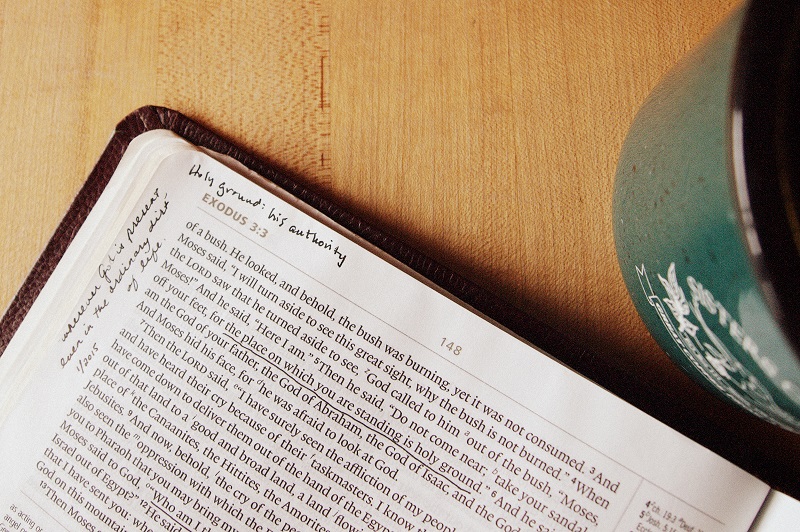 Here it is, my first whisper-quiet, blank-canvas Saturday of 2015. The family still sleeps, and there's a smoothness to this return to normalcy after all the holiday bustle, the houseguests, and the winter sicky bugs. Like a glassy mountain lake at dawn.
What Pandora playlist could be worthy to fill this sacred stillness of my kitchen? No. Instead I obey a nudge, a knowing. Must tune in to the music of my life, juxtaposed against the hush.
My coffee scoop piercing a mound of medium-roast beans, three times. The howling grinder.
The rustle of a bag of pancake mix.
The whack of a butter knife against a brown-skinned egg.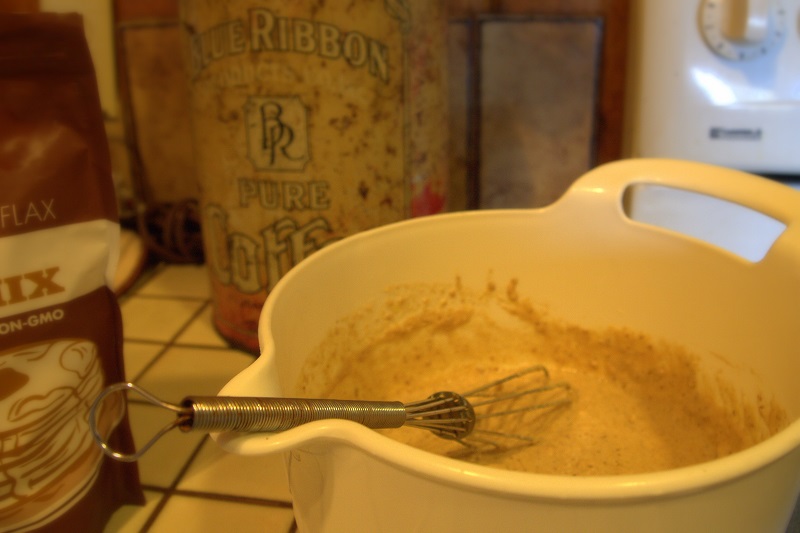 I scrape the sides of the bowl with a whisk, and return to the thing that's been troubling my spirit. Here it is, mid-January, and I'm still only half-in, like one lead foot is emotionally stuck in last year. I long to leave behind all those sluggish parts of me–especially that naysaying part that's been murmuring, shaming me.
"You're not yet worthy of a new year; you didn't even finish last year strong."
"There you go, leaving behind another sad pile of Christmas cards with incomplete addresses."
"How can you start anything fresh when your floors need mopping?"
I give my inner naysayer the stink-eye, cuz the Lord's been spoon-feeding me true soul food from the third chapter of Exodus. I've been camped here for days in the Mt. Horeb dust, watching and listening. Like emerging from a forest hike to a 360-degree view of the Cascades, this passage makes me stop and gawk. I mean, for starters there's a bush on fire, without  getting burned up. Moses gawked too. While herding his flock on a day like any other, he noticed the flaming shrub. "I will turn aside to see this great sight," he said.
Once God had Moses' attention, he told him, "Take your sandals off your feet, for the place on which you are standing is holy ground."
And this is how God chose to call Moses out of his ordinary life, saying Here I am, and I will go with you, and you will witness demonstrations of my power and compassion that will blow your mind. Yes, you, at 80 years old, with your family baggage, your criminal history, and your fear of public speaking. (My paraphrase.)
I sense this red-letter moment in Old Testament history has modern-day, first-world implications for me . . . and for you. Moses felt less than worthy and under-prepared before God. I'm sure he also needed a good shower.
In what ways might God be calling me out–right here, today–with my wire whisk, my doubts and insecurities? What if I were to focus less on my shortcomings and more on God's vastness and beauty and power?
If God can declare a patch of dirt on Mt. Horeb holy, why not my sticky kitchen floor? I did a little research about the taking-off-the-sandals command. It's about showing due reverence, acknowledging or bowing to God's authority in a place or situation. It's simply agreeing to the facts as they already are.
We do not give God authority over our lives. He has it whether we like it or not. -John Piper
My own everyday circumstances become fertile holy turf when I accede to his authority over them. When I whisper yes. Yes in the peace, yes in the chaos.
My family life today? My job? Oh, this is holy ground.
My writing and other forms of creative expression? I hear him saying "Tread boldly into the sacred."
"Almost anything can become holy if it is separated from the common and devoted to God." – John Piper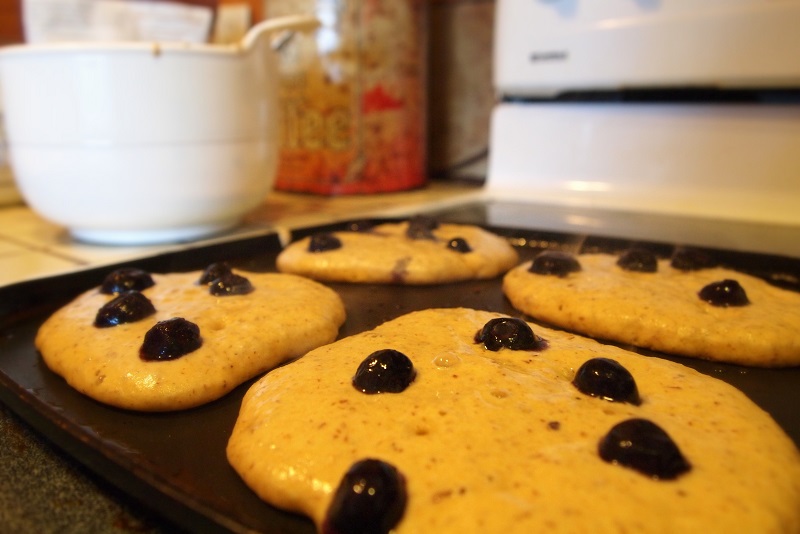 I fling some drops of water across the griddle. Hiss. Skitter. Pop. It's hot, ready for the batter. Somehow, I'm feeling more ready too. It's nothing flashy. But I'm here, all in, anticipating.
Lord, I'm turning aside to see your great sights today. You, who rescues his people with power and compassion. Before you, I am wonderstruck. You alone color my world with awe and satisfy my soul. I acknowledge your kingship over all that I am and all that I have. And I offer it back to you.
Hey, I think I'll rouse the fam for breakfast now, add their music to mine. We'll rest our elbows on the same old butcher-block table, in the same old house, drinking the same brand of orange juice as last year. Savoring it anew.
Eventually, someone's going to have to mop this holy floor.
Are you looking back today with regret or moving forward with awe and anticipation?