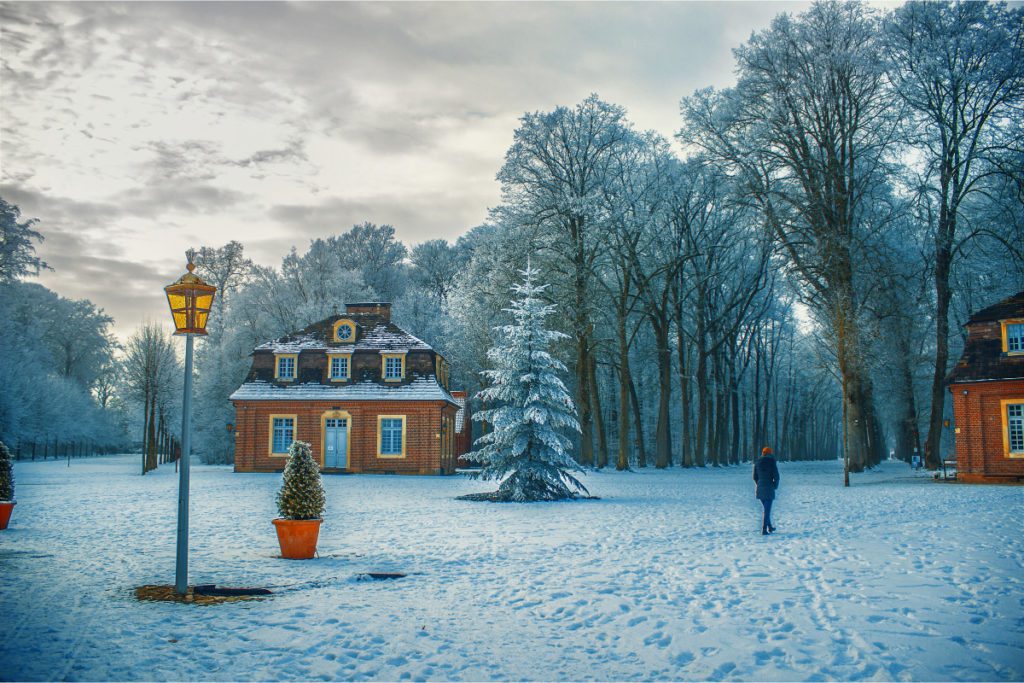 It was that Tuesday morning I'm sure you well remember, when we all lost sight of our peace.  While my kids slept, I picked up where I'd left off the previous morning in my chronological Bible reading. There are over 31,000 verses; here's the one I finished on:
Although this was sixteen years ago, I know exactly what time it was that I closed my Bible and switched on the TV:  six a.m. Just in time to witness a hijacked Boeing 767 smash into the south tower of the World Trade Center.
Bursting fireballs, exploding glass, a country terrorized. Not exactly warm-and-fuzzy fodder for a Christmas post. Or is it?
Poet Henry Wadsworth Longfellow knew tragedy and despair. While still reeling from the loss of his wife–she died from burns after her dress caught on fire–the first shots rang out in the Civil War. The war would leave his oldest son severely injured. At his lowest, Longfellow wrote, "How inexpressibly sad are all holidays. . . . Perhaps someday, God will give me peace."
On December 25, 1864, Longfellow penned the poem "Christmas Bells". His words later became the lyric for our carol, "I Heard the Bells on Christmas Day."
"And in despair I bowed my head;
'there is no peace on earth,' I said;
'for hate is strong, and mocks the song
of peace on earth, good-will to men!"
Haven't we all thought this? What a year to have been an American. The hate. The division. Have we ever heard such quibbling?
Haven't we also lost sight of our peace for much smaller reasons? Even this week, I nearly did. The post office misplaced our package. Grouchy holiday drivers blared their horns at me. And although I no longer have to negotiate kids' backseat wars, I'll never forget how those conflicts used to grate, especially this time of year. C'mon, kids, better not pout, it's Christmas!
I wonder, are we looking to the holiday for peace, or to the Prince of Peace we're all here to celebrate? For this, we don't need candles or carols or presents, or a six-foot noble fir with twinkly lights and shiny do-dads hanging from its branches. Heck, we don't even need a house.
We only need to receive his shalom.
Shalom, the Hebrew word for peace, means more than the absence of conflict; it points to the presence of something better in its place. Biblical peace refers to a state of completeness or well being . . . becoming better than before.
Jesus said he came to earth because we so desperately need shalom. Peace that restores us to God. Peace that comforts. Peace that lasts.
Peace I leave with you; my peace I give to you. Not as the world gives do I give to you. Let not your hearts be troubled, neither let them be afraid. –John 14:27
His shalom is for all: Those holding an embarrassment of riches, as well as those lacking faith, or funds, or friends. Those who fear their year held no progress. The ones who lost–a loved one, a job, their way. The mother who fears and the father who feels helpless. The afflicted, the bending, the broken.
Advent, the season of preparing our hearts for Christmas, ends today, Christmas Eve. Advent isn't a holiday, or an external event; it's an action that comes from within. A weary heart, rising to meet the one who came to revive it.
In the same way, Christmas doesn't bring peace. Christ does.
He, himself, is our peace.
Restoring us. Bringing us to completion. Fixing what's broken. Jesus brings you and I a shalom we can lose sight of, but the world can't take away.
Peace in the firestorms of sickness, trauma, even war. Peace in the ashes of divorce. Peace in the rubble of broken dreams.
The Spirit of the Lord God is upon me,
    because the Lord has anointed me
to bring good news to the poor;
    he has sent me to bind up the brokenhearted,
to proclaim liberty to the captives,
    and the opening of the prison to those who are bound;
to proclaim the year of the Lord's favor,
    and the day of vengeance of our God;
    to comfort all who mourn;
to grant to those who mourn in Zion—
    to give them a beautiful headdress instead of ashes,
the oil of gladness instead of mourning,
    the garment of praise instead of a faint spirit. Isaiah 61:1-3 
Longfellow managed to regain his shalom. He ended his poem not with despair, but hope.
"Then pealed the bells more loud and deep:
'God is not dead, nor doth he sleep!
The Wrong shall fail, the Right prevail,
with peace on earth, good-will to men!"
Maybe you've been expecting the holiday to minister to you, instead of the one who embodies peace itself. Before we sidle up to the manger, let's ask, Where today have I lost sight of my peace? Can I trust Christ to do what he came to do?
You're welcome to pray with me:
The link to Casting Crowns' version of "I Heard the Bells on Christmas Day" is below. Enjoy!
Merry simple Christmas, friends. And hallelujah!
This is the Part Three in a new series of Advent posts, "Simple Advent, Simple Christmas." In case you missed it, here's a link to the first. To receive future posts, be sure to sign up for email updates. I'll never share your information with others; I care about your privacy.
Today I'm linking up with Holley Gerth (author of You're Already Amazing and Fiercehearted).